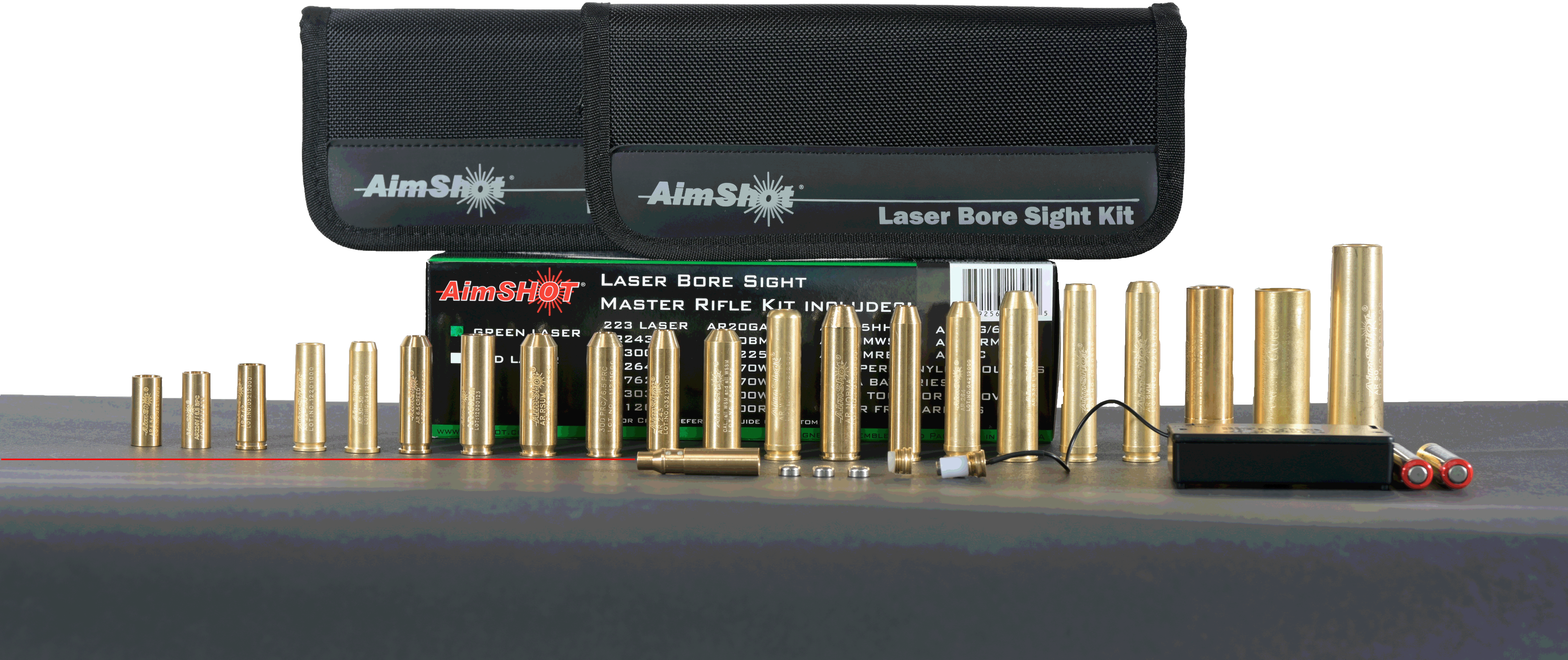 AimShot Master 2 Laser Bore Sight Kit with Red Laser

 

This is AimShots top of the line bore sight kit that includes everything for rifles. New this year it includes all 21 of our arbors, as well as our time tested modular 223 Red Laser Bore Sight (MBS223, 20+ hours of use from 2 AAA batteries). The most comprehensive bore sight kit on the market.  

 

AimShots latest Modular 223 laser bore sight (MBS223) includes both internal LR41/AG3 battery system as well as the external battery box with 2 AAA batteries giving you much longer run times and more versatility. 

 

The kit includes:

- MBS223 Red laser bore sight

-AR243        -AR22-250

-AR264        -ARWEA

-AR3006      -ARWSM

-AR3030      -AR6.5CREED

-AR762        -ARRSUM

-AR20GA     -AR375HH

-AR12GA     -AR338LM

-AR8MM      -AR50BMG

-AR65G/6ARC

-ARNORMA

-ARPRC

-AR450BM

-AR224V/68SPC

 

Also includes 2 zippered pouches to store all of the arbors, laser and batteries so you don't loose anything.